by Saralee Perel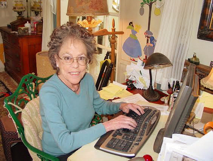 A few years before I turned fifty, I made a major career change. I gave up a twenty-two year psychotherapy practice to become a writer. But it didn't all happen at once.
First, my mother died.
I have come to theorize that many women make their biggest changes when their mothers die, and I don't mean just career changes. Perhaps it's because we are forced into a life review of their lives upon their deaths …
by Beverly Ryle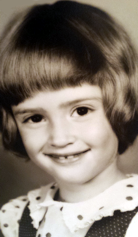 Beverly's first bowl cut
A few days after my first granddaughter's birth, I held her in my arms, looked down at the tousled black full head of hair she came into the world with and said a silent prayer. "Please don't let her waste as much of her life fussing and worrying about her hair as I have."
To date, my petition seems to have had very little effect on my granddaughter. The last time I saw her long tresses they were tastefully tinged with magenta. ...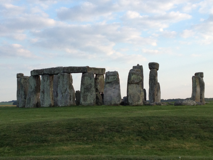 by Bonnie Perry
My sacred journey to Avalon was life changing. I experienced openings, shifts, and new awareness physically, emotionally and spiritually. The depth and breadth was so great that I was touched at all dimensions and in many past lives; my soul, my Higher Self was close at hand.
The theme that emerged was seeing, knowing and being with the past in order to integrate all of my gifts and wisdom in the present. All along the path, I was presented with pieces of myself and collected a beautiful, vibrant bouquet of wisdom - one that is meant to be shared.
There was a sense of visiting the past, experiencing it and letting it go in order to glean the ancient wisdom and, at the same time, to make room for the new to breeze in …
Are You Ready To Write?

Spring Writing Classes
with Nicola Burnell
The Healing Power of Writing
Stop Talking About Writing A Book ~ Just Write It!
Click here for details & Registration
by Pamlea Purdy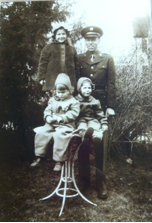 August 16, 2013
Dear Madam,
I am sorry to bother you with this message but I saw you are related to William Rodney Conner who died in Italy March 3, 1945. The reason I know of William is because I reside in the area where he died. A few years ago I found his canteen engraved with his name. Thanks to the 10th Mt. Division Veterans Association I was able identify it as T5 William Rodney Conner, killed in action near Monte della Piella.
The reason I am writing you is to ask for pictures and information that could help me publish an article in the local newspaper in recognition of what he did to ensure us a better future. It is a way to honor these heroes and to thank them!
If you are anyway offended by this message, please accept my apologies!
Sincerely,
Mike Bonfiglioli
Needless to say I was stunned by this email! My Uncle, simply known as "Uncle Rod" had been killed when Penelope and I were 4 years old …
Share your Life Story with us!
If you have a story you'd like to see published here then we'd love to hear from you! Please email your submission the Publisher: Nicola@CapeWomenOnline.com
Visit our Submissions Guidelines page for deadlines and publication schedule.
Two ski masks, please
by Debbie McNaughton
"Good morning, Al. Hazelnut today? Yeah, Yeah, sometimes you feel like a nut…sometimes you don't. Let's see what the crows are up to today."
"No, I'm not referring to Mrs. Wu and her Tai Chi group!"
Albert, my Einstein coffee mug and beloved companion, maintains his dead pan grin.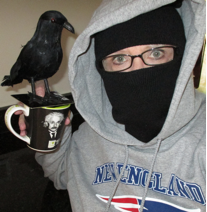 CAW, CAR, CAR! A shrill melody pierced my ears.
"Well, well, well. It appears Dumbo's gang checked in at the Dead Pine Inn beside the Mitchell's house. Geez Louise, they sound like they spent the night at the Crow Bar, a group of comedians high on road kill speedballs."
"Hey guys, that car joke died years ago, why don't you fly down to Dunkin Donuts and get some Cawfee!"
"Wipe that glaze off your face, Al."
"Hey look, Dave's in his backyard with a bucket of golf balls. Wonder what's up?"…