by Julie Flanders
In the summer of 2010 I was 41 years old and feeling unfulfilled and adrift. To say I was in a rut would be an understatement. But that summer ended up changing my life in ways I never could have imagined because of two seemingly unconnected actions.
One, I started volunteering as a writer for Best Friends Animal Society, writing features for their website. Two, I made a trip to Martha's Vineyard. While planning the vacation, I started looking at the Aquinnah webcam on the Martha's Vineyard online website. Those two activities planted the seeds that allowed me to blossom into the person I am today.
While I am a life-long Ohioan, my Martha's Vineyard roots go back a long way on my father's side of the family. My great-great grandfather, Samuel "Squire" Flanders, was the keeper of the Gay Head Light from 1845-1849 and again from 1853-1861 and appeared in a feature Horace Greeley wrote about the island for Harper's magazine.
My other great-great grandfather, Franklin Hammett, set sail on a whaling boat in his teens before settling down with his wife, Nancy, on the Vineyard on a Tea Lane farm. We made the trek from the Midwest to New England nearly every summer when I was a child …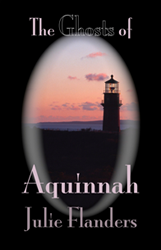 Available at Amazon.com
Barnes & Noble
Ink Smith Store
Smashwords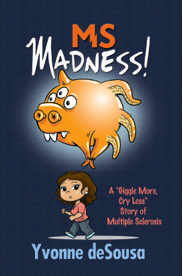 How a chronic illness lead me to my passion
by Yvonne deSousa
I grew up a bookworm, an inherited condition from my bookworm mom. She was such a bookworm that when she had renovations done to our home the carpenters built bookcases into the walls. When it came to re-doing the room I shared with my older sister, my mom had two bookcases designed, one for each of us. It wasn't long before I filled them up.
My Christmas wish list in 1983 included Reebok sneakers, Love's Babysoft, the J. Geils Band Freeze Frame album and about 15 paperbacks, most of them by Lois Duncan, the 1980's master of teen suspense.
I fantasized about how cool it would be to Lois Duncan, making tons of money for simply creating fascinating stories for others to enjoy. I figured when Lois got bored she could entertain herself with one of her own great books.
Ahhhh, the naiveté of youth …
Support your local authors on our C
W

O Bookshelf

Click HERE to register YOUR title!
by Katie O'Sullivan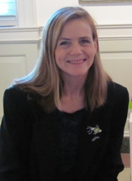 Spring is the time of renewal and new growth. Time for planting seeds and nurturing them into being. I'm not just talking gardens here – spring it the perfect time to plant all kinds of new seeds in your life!
Perhaps that "seed" you want to plant takes the form of an idea for a new book. The seed could be a character name, a tricky situation, an unusual adventure, or even a full-fledged orchestrated trilogy. It's still just an idea – a seed – until you get started.
Where to begin?
Just like with planting a garden, you need the right tools and some planning to successfully nurture your book idea and help it grow into a manuscript …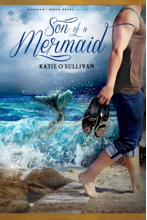 Katie O'Sullivan's
Son of a Mermaid
Available at Amazon.com

SHOP LOCAL!
SUPPORT YOUR INDEPENDENT BOOKSTORES ON CAPE COD
Click here to find links to locally owned bookstores
by Diane DiGennaro
Mining for emotions
A solitary task
Best done squatting at the edge of the
mind's meandering brook
with your grandfather's sieve
at dawn …
by Wendy Shreve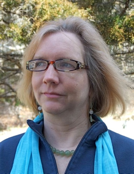 In ancient Greece, I would speculate, playwriting must have been therapeutic, as well as a form of political protest. Aristophanes's comic plays served as thinly disguised caricatures of politicians, giving the dramatist an outlet for his dissatisfaction. Centuries later, Jonathan Swift's novel, Gulliver's Travels, satirically attacked European governments' status quo and corruption.
The play and novel also provided mediums for Aristophanes's and Swift's inner voices via less controversial, less potentially dangerous vehicles - drama and fiction - than public commentary. History has proven their choices to be wise as the playwright and the satirist continue to inspire readers, and their creations haven't become lost in the back shelves of libraries.
It's not a secret that addressing societal issues through dramatic means, especially in modern times with multimedia, has often moved viewers to stop and think; ruminate about the characters or actions they watch or how the stories reflect their own lives …